More than half of Indian population accesses social networks presently as per surveys and research. Due to the booming telecom industry and cheap mobile data, this figure is slated to go up 67% by 2025!
Also, the Global Web Index has found that 30% of a business' online time is now allocated to social media interactions.
Social Media platforms have fast become one of the most important communication channels for businesses. Companies that are serious about reaching customers can't afford not to invest in it or take it seriously.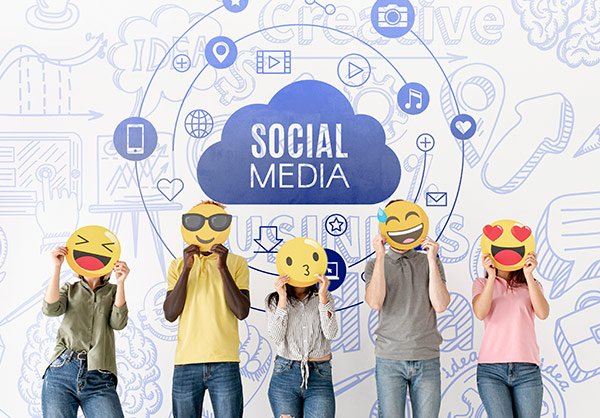 The way of the future is for companies to respond to, engage with and build trust among existing and potential customers in a way which is visible for the world to see.
iWizardz offers its dedicated services for managing your social media channels, driving audience engagement on your prospects' favourite platforms, and building relationships to achieve resilient results.
Our Social Media Specialists, by taking insights, strategy, content, and opportune information about the company, create appealing content, increase followers, engage the audience, and interact with them to build your brand equity.
We smartly portray your message across major platforms, consistently communicating with existing followers and attracting new ones to drive Customer Response, Meaningful Engagement, and Organic Growth.
iWizardz provides the following services for Social Media Engagement on all platforms including Facebook, Instagram, Twitter, YouTube, LinkedIn and more:
Account Creation on Social Media Channels
Profile Building as per Company's Vision
Applying channel specific approach to platforms
Posting content at relevant times and days
Responding to responses and queries
Consistently interacting with potential and existing customers
Building trust and credibility to amplify your brand
Monthly Reporting with key metrics, breakdown and analysis
Get in Touch
for your Business Enquiry!
[contact-form-7 id="1345″ title="Enquiry Form"]
Interested to grow your business on Social Media Channels that matter most?
Get in touch with us now, by filling up the Form above or Calling 9999147767